Faster fire detection for FRTs
Many of the 4,800 oil terminals around the world use floating roof tanks (FRTs) for the storage of combustible or flammable petroleum products. Most codes and regulations require fire detection at the floating roof seal, where the risk of fire is the greatest. While linear heat cables are a traditional detection choice, there is now an alternative technology that offers greater detection speed plus easier installation and less maintenance for Zone 1 and 2 applications.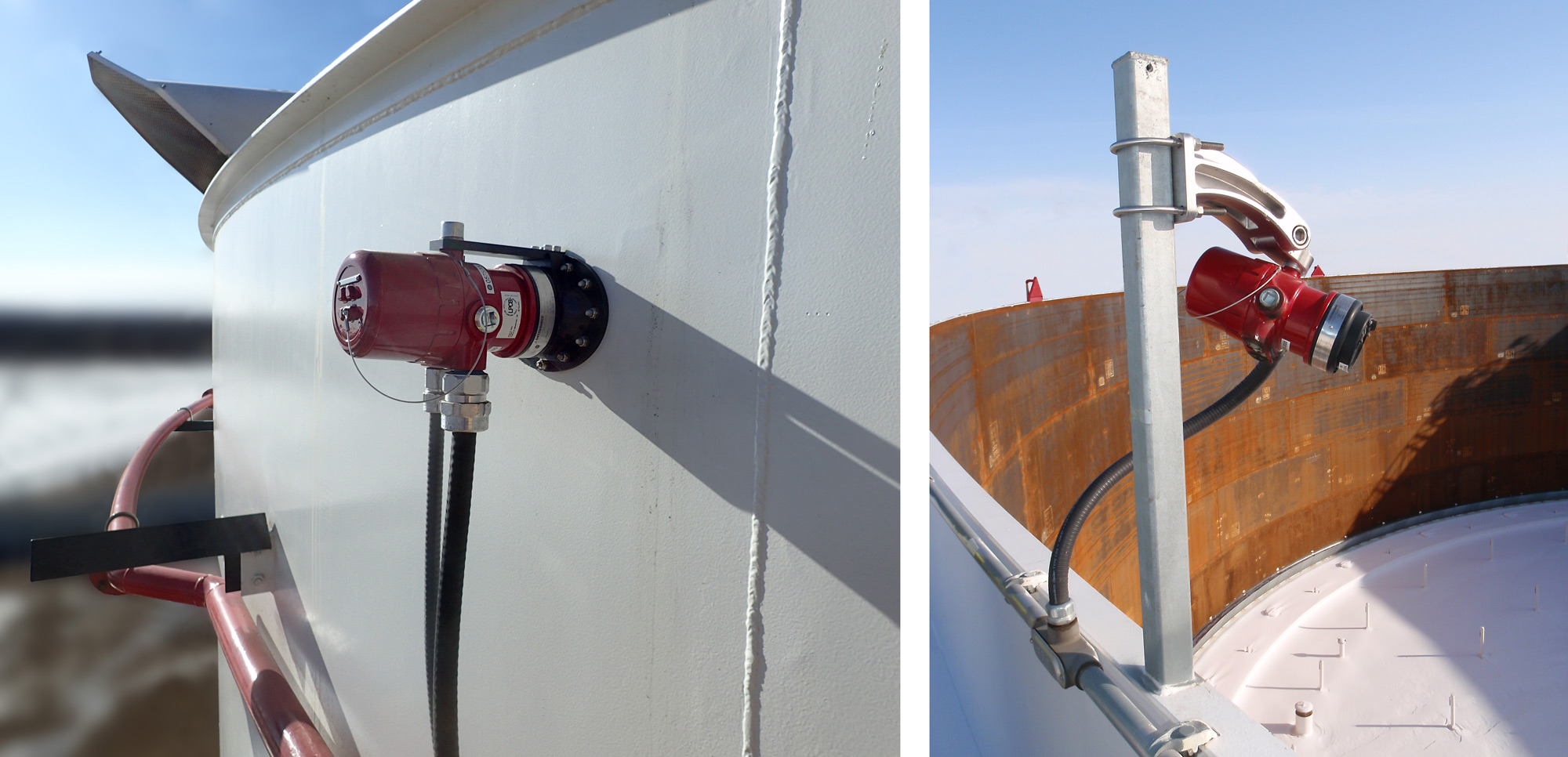 Optical flame detectors offer very fast response speed (typically 3 to 8 seconds), minimizing the chances that a fire will become a catastrophic event before an alarm reaches the fire control system. Unlike linear heat detectors, optical flame detectors can also provide detection coverage for the entire space above a floating roof.
Optical flame detection
Optical flame detectors can be flange mounted (as shown) for internal floating tank applications or pole mounted for open-roof FRTs. Optical flame detectors provide a wide range of coverage along the perimeter of floating roof seals.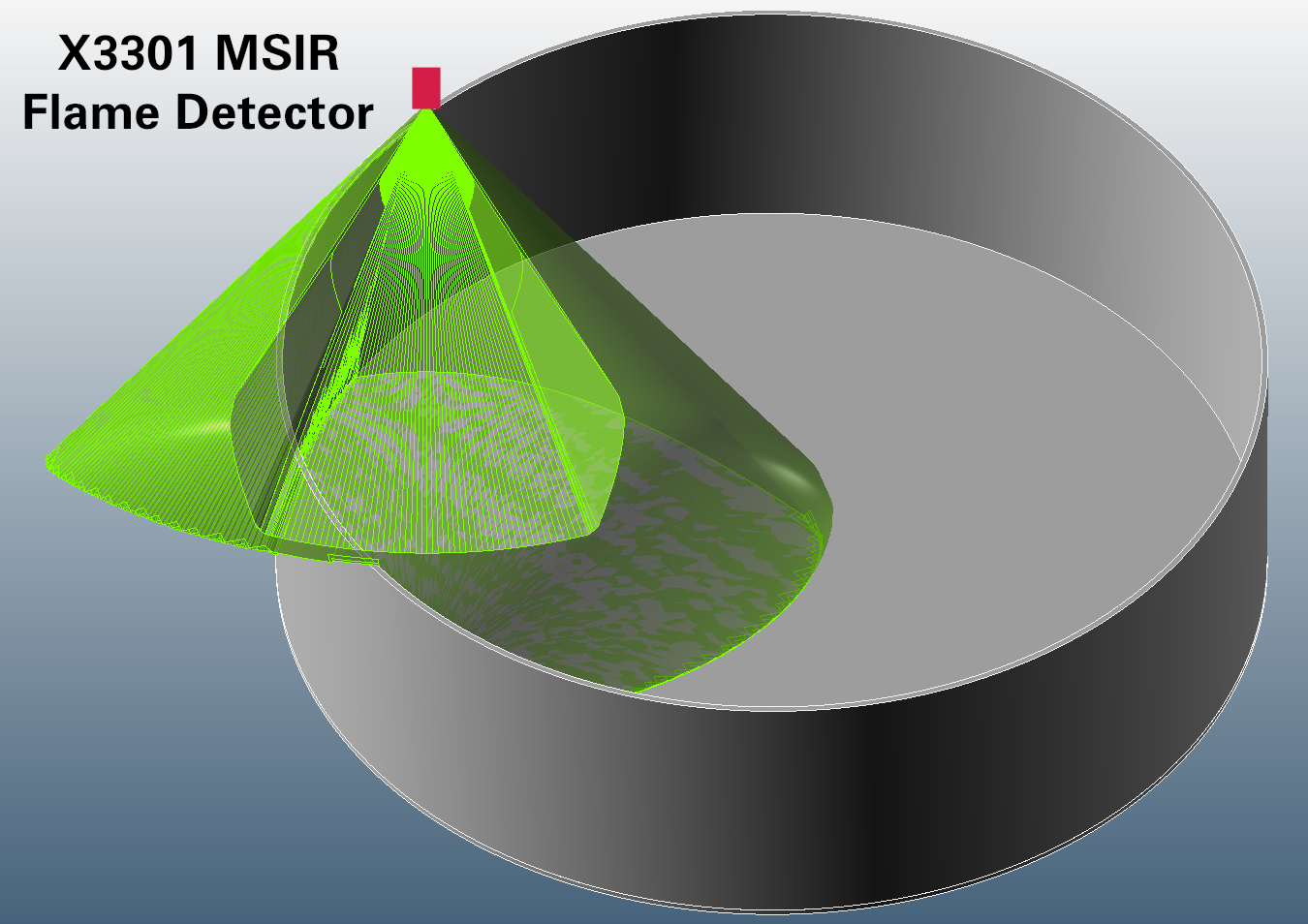 Learn more about Det-Tronics Multispectrum Infrared Flame Detector features and performance.
What users say
Spartan Controls Ltd., a leading provider of automation, valves, measurement and process control solutions in Western Canada, has installed over 650 Det-Tronics X3301 optical detectors on FRTs at major pipeline company facilities throughout the region. Learn more.
Associated Products