Life safety and asset protection is paramount
Protecting liquefied natural gas (LNG) processing and storage sites and transportation vessels present a unique set of risks.
Mitigating these risks requires high-performance flame and gas detection and suppression systems, plus a track record of successfully protecting these facilities and their staff. Det-Tronics offers a robust, reliable solution, proven in sites around the world.
LNG hazard detection challenges:
Performance and design requirements vary by facility/zone/area
Flammable and non-flammable (toxic) hazards create the need for multiple detection types and technologies
Environmental factors such as wind and extremely low temperatures increase the complexity of the solution's design
False alarm sources increase the potential for unnecessary, disruptive risk mitigation activations and process shutdowns
Complete s

olutions must:
Provide reliable detection under varying environmental factors
Include detector types and technologies to address needs at different stages of the LNG production process
Provide enhanced immunity to false alarm sources and be unaffected by sources of electromagnetic interference
Integrate detection, notification and suppression functionality
Automatically initiate corrective action, including engaging the emergency shutdown (ESD) system
Place and aim detection equipment for optimum coverage
Validate performance during commissioning
Use a performance-based design that complies with local, national and international codes and standards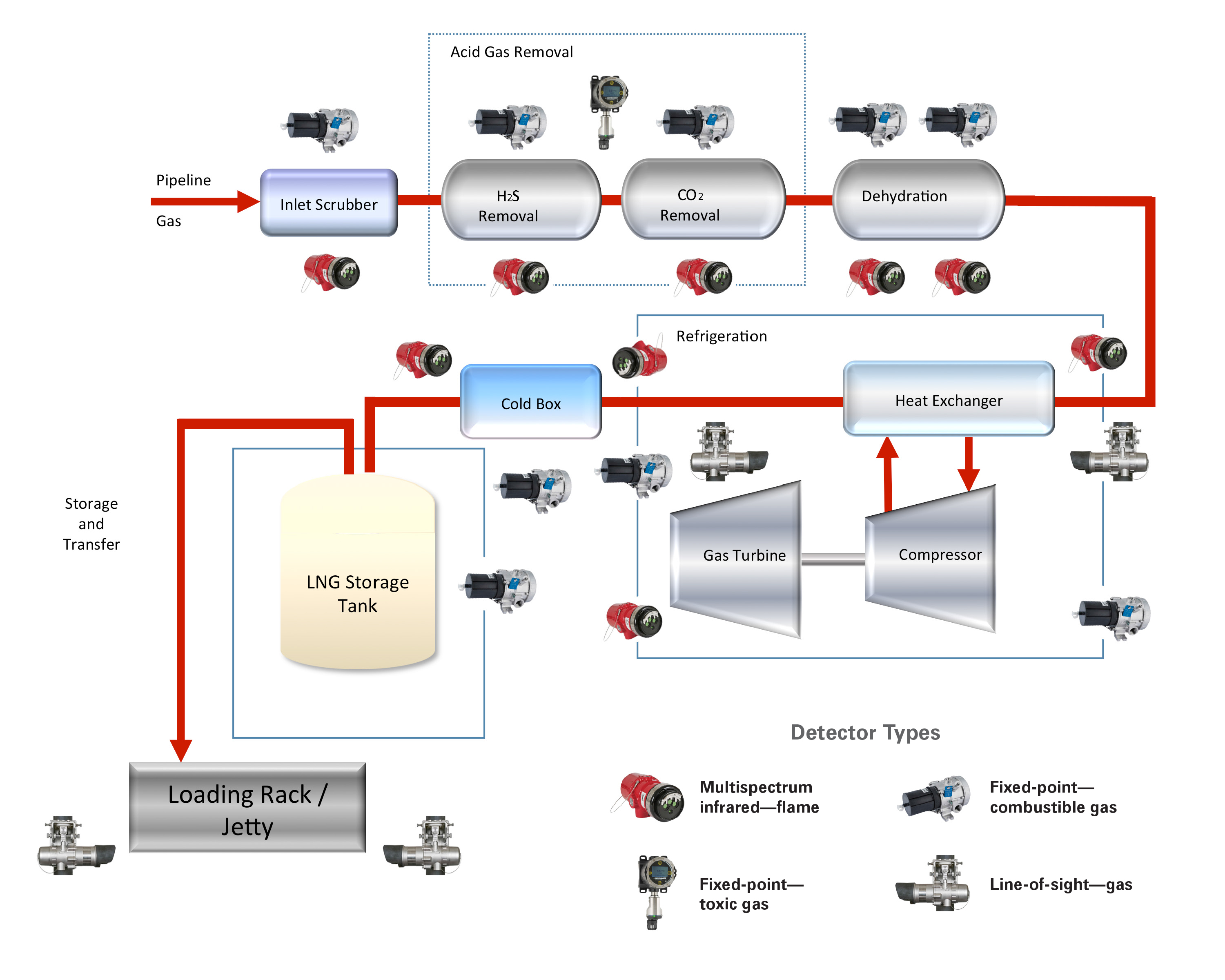 Associated Products