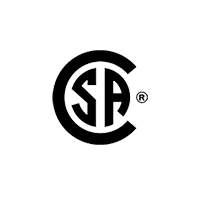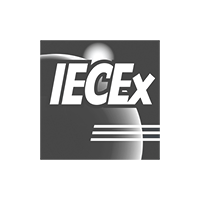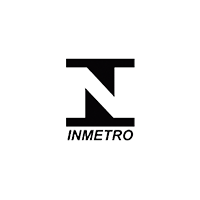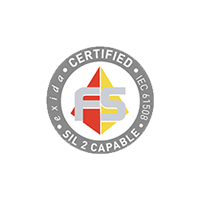 Continuous monitoring for toxic gas
The Det-Tronics GT3000 line of electrochemical fixed-point toxic-gas detectors is designed and engineered to provide continuous monitoring of the atmosphere for potentially hazardous toxic gas leaks or oxygen depletion. Both explosion-proof and intrinsically safe models are available.
The GT3000 Toxic Gas Detector is not available for sale in the European Union (EU) and the United Kingdom (UK).
The GT3000 family currently includes sensors that detect each of the following gases in various concentration levels:
hydrogen sulfide (H

2

S) - certified SIL 2 capable
hydrogen (H

2

)
oxygen (O

2

) - certified SIL 2 capable
carbon monoxide (CO)
nitrogen dioxide (NO

2

)
ammonia (NH

3

)
chlorine (Cl

2

)
sulfur dioxide (SO

2

)
A complete GT3000 detector consists of a transmitter (GTX) and a sensor module (GTS). The transmitter generates a 4-20 mA output signal with HART that is proportional to the concentration of the target gas and corresponds directly to 0-100% full-scale output.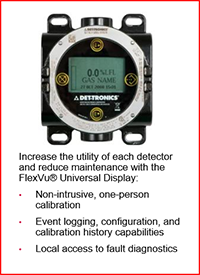 In addition to being compatible with the FlexVu® Universal Display, the GT3000 is approved as a stand-alone unit and supports local calibration without the FlexVu display.
Features
Hot-swappable IS sensor module for live maintenance without declassification of hazardous areas
Hydrophobic filter easily replaced without opening the device or use of tools
Suitable for outdoor applications requiring an IP66 rating
Magnetic switch and LEDs for user interface - also can use HART devices and FlexVu® Universal Displays for UI
Event and calibration logs are stored in non-volatile memory
Technical Specifications
Two-wire, loop-powered device for fault tolerance
EMI/RFI hardened (when specific model selected)
Electrochemical sensor cell for increased accuracy, stability and reliability
Sensor factory calibrated to specific gas type and target concentration level
Maximum loop resistance of 300 ohms at 18 Vdc, 600 ohms at 24 Vdc
316 stainless steel transmitter enclosure
Our Solutions
Additional Resources
Brochures
Instruction Manuals
Product Specification Sheets