Eagle Quantum Premier® Ultra-High-Speed Flame Detecting and Releasing Systems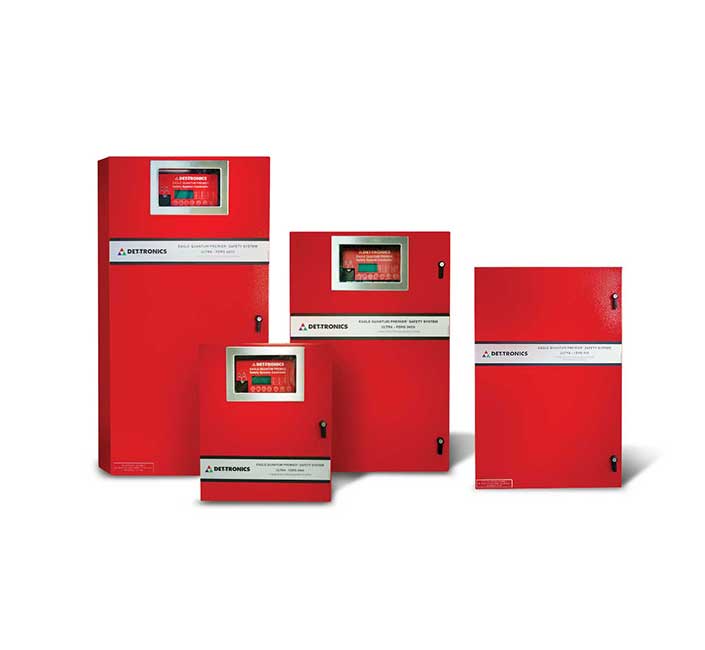 The manufacturing of energetic materials and other specialized applications may require a flame detection and releasing system that is capable of a high-speed (not more than 500 milliseconds) or ultra-high-speed (not more than 100 milliseconds) response.
Det-Tronics offers several pre-designed, listed detection and releasing systems for ultra-high-speed flame detection and releasing (ULTRA-FDRS) applications.
Three standardized system models are available to meet the needs of the small, medium and large ultra-high-speed system users. These models utilize the listed Eagle Quantum Premier® (EQP) Fire and Gas detection and releasing system.
Each model includes an appropriately sized cabinet housing an EQP Controller, one or more high-speed deluge modules (HSDM), one enhanced discrete input-output module (EDIO), physical disconnect switches and field wiring termination terminals.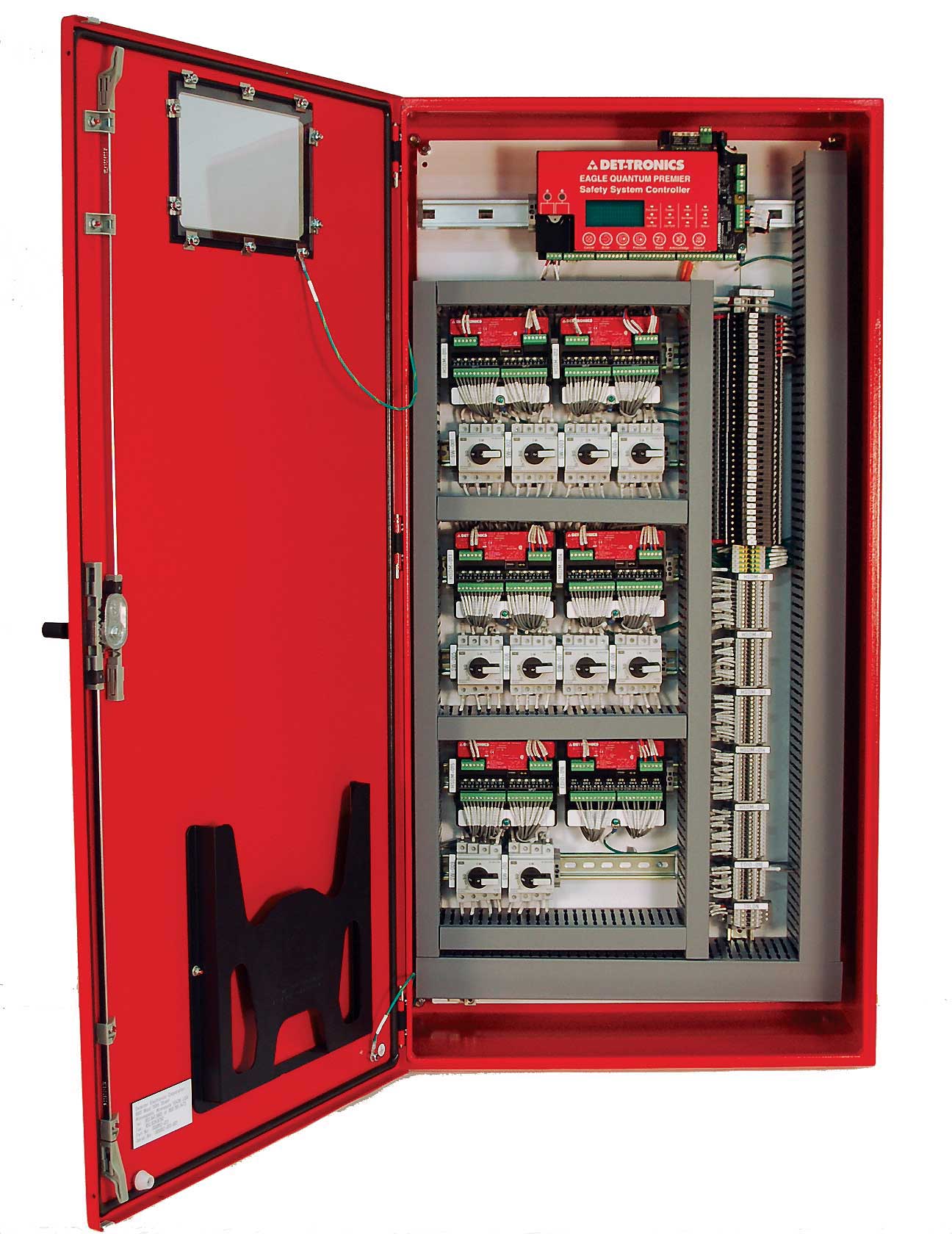 Remote Input/Output (RIO) Model
This model allows for the installation of the ULTRA-FDRS 2400, 3600, or 4800 in a given area while the ULTRA-FDRS RIO is installed in a different area located physically closer to individual work areas. The ULTRA-FDRS RIO cabinet is ordered as needed in a quantity that is sized to the needs of the particular application.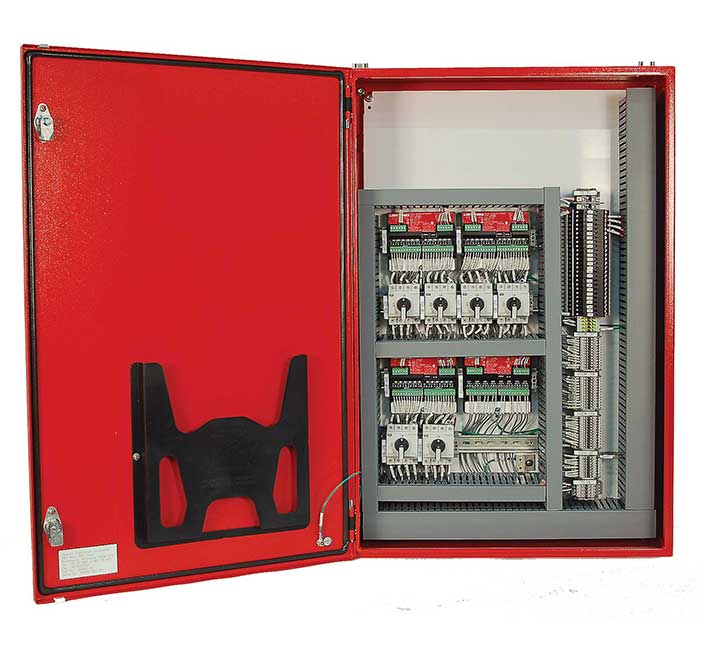 Specifications Common to Each Model
Red painted (RAL 3020) steel enclosure, locking key handle door, fixed window (except Model Ultra FDRS RIO), mounting feet
Lockable physical disconnect switches
Interposing terminals to accommodate field wiring
FM/CSA/IECEx and SIL 2 approved for indoor, non-hazardous areas
Allows compliance with NFPA 72® and NFPA 15 (Chapter 12)
Standard Capacities
The following tables summarize the specific capacities and dimensions of the different standard ULTRA-FDRS models. Other non-standard ULTRA-FDRS options are available. These non-standard options may incur higher costs and longer lead times. You can get a copy of the tables and other ULTRA-FDRS model information for your reference here. Or, you can contact your authorized local sales representative for further assistance.
Table of Standard Capacities